Organising institution: Esenler District Education Authority
Country: Turkey
Age: 11-14 years old
Key question: How can we discover the human body in a more detailed way.
Objectives:
To get detailed information about organs.
To learn how the body system works.
To analyze each organs in details one by one with 3D glasses.
To discover with which technologies we can better know.
To reflect and present our body using technology creating a link with the medical/ biology and the "representation" of the own body in the media, social network etc.
Time: 1 hour
Software and apps to be used:
Google expeditions,
Fyuse 3D.
Brief presentation: Firstly teacher prepares the 3D glasses. According to instructions students will make 3D glasses. Students are educated about 3d glasses ; what are they? How do they function? Then teachers make the students design some working on the functions and what they know. After that They put their smart phones inside 3D glasses. The students connect the teacher's phone. Finally the students will investigate and look organs under the guidance of teacher. Students work with teachers on what they immagine to see, to decide together on what to observe and how – how do I keep trace from what I've seen – How do I document it?
Civic engagement: Since health is virtual for all lifes of human beings this subject very important not only for students but also for all people. With this way students get chance to learn their bodies and to be aware of the importance of health. By this way when they learn importance of this subject they will share it with their parents and the people around them.
Topics covered:
Learning my body by using 3D with virtual reality glasses
Learning the ways of my organs work
Materials needed:
3D Glasses,
Computer,
Smartphones,
photos,
skeleton model,
charts table,
projector.
Main inspirations taken from personal research:
Biology,
healty human body,
illness.
Mass media and social media connections: We will use laboratories, social networks and internet.
How do you plan to give voice to students to present or show their personal skills and knowledge? Students will work in pairs. Each pair will analysis different organ and then the member of pairs will change and make interview about what they see.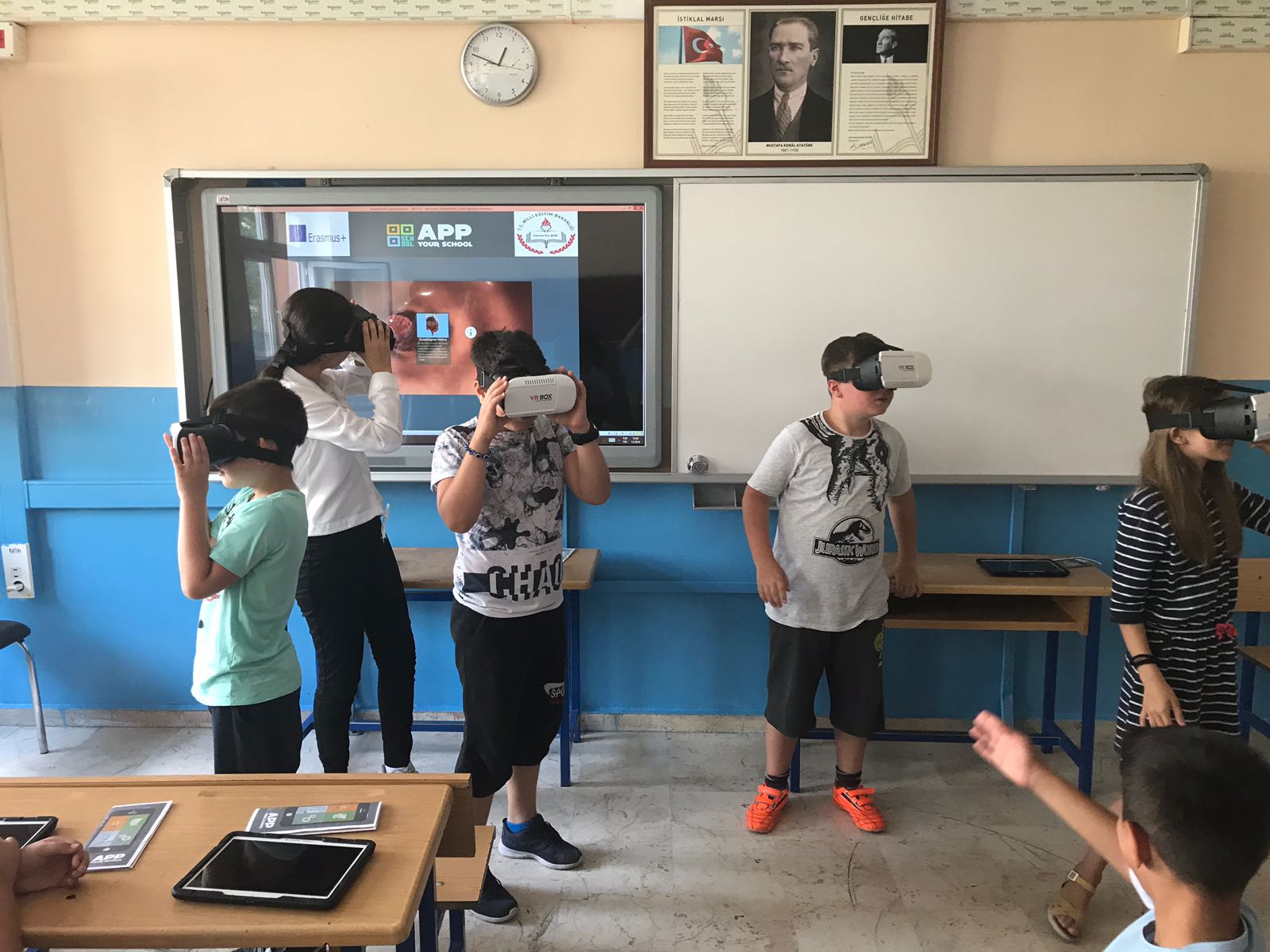 How do you collect information as the starting point of a Digital Atelier? We will prepare charts table. Each students will put notes on it about what they learn.
Introducing students to the key question – the research begins: How our organs work systematically with each other.
Experimental phase
Action that unfolds the practical activity to clarify the question (experimental phase): First we will show skeleton model to the students and then they will choose an organ to work with it.
Active work of the students: Firstly, they will write what they know about chosen organ to a paper. Secondly, they will do brainstorming and try to improve their ideas. Thirdly, they will study in details with 3D glasses. Fourthly, they will search what that organ used for on internet and then they will compare this information with their previous knowledge. And Finally, students question on the internet sources after the reflection and description.
Presentation of findings and results (visualization of information): They will hang out the pictures and information of organs to the charts table.
Analysis of results: Each pair make a presentation about their organ and with question- answer technique they will consolidate their knowledge.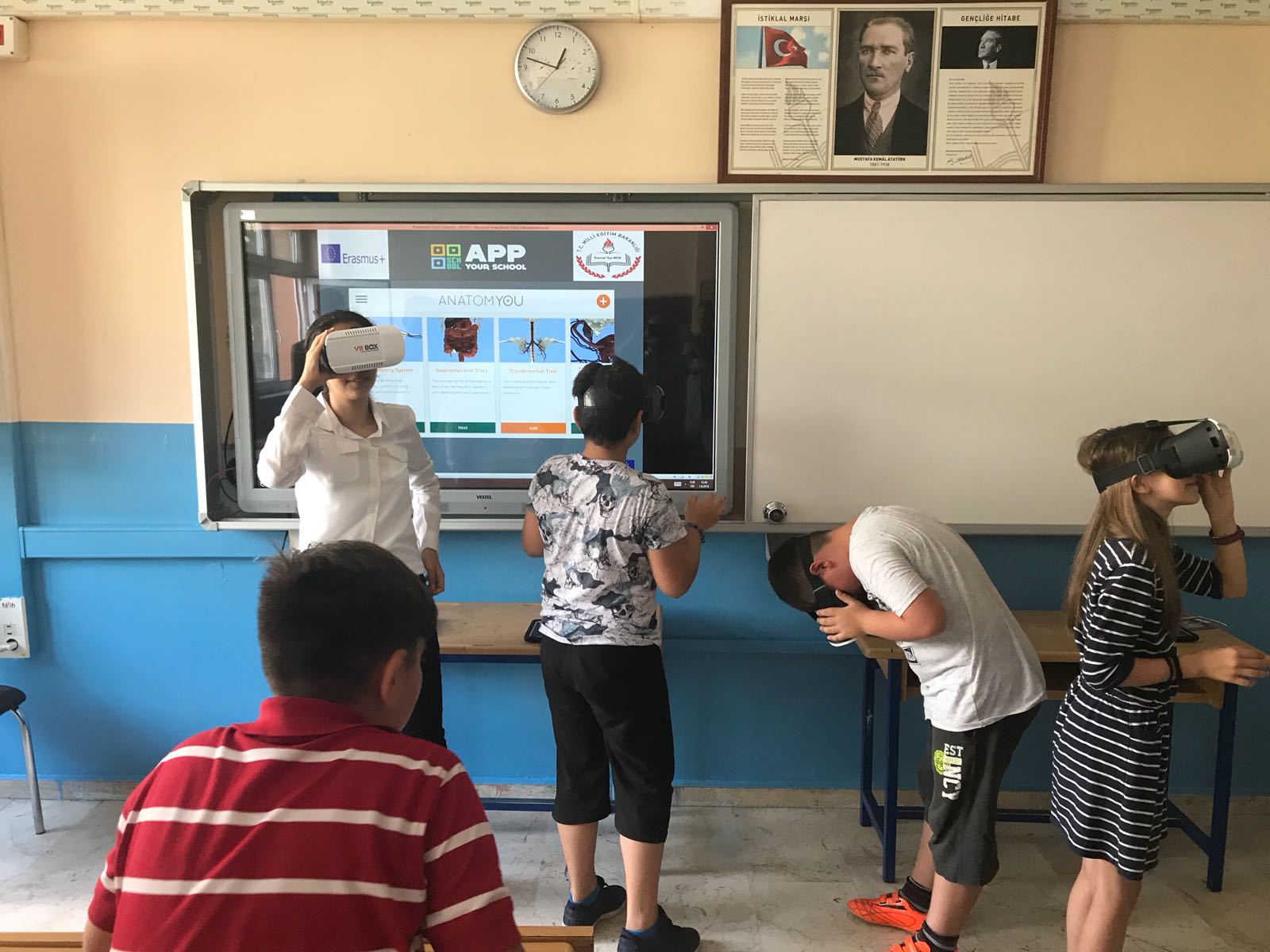 Project/design phase – part 1
Second action that unfolds the practical activity (project/design phase): We bring class specific organs' model and ask them what the organs' roles are as warm up question.
Active work of the students: They will make a role play and get the role of one organ and tell the others what they do, what their duty is, etc. before the class.
Presentation of findings and results (visualization of information): Role play, Question-Answer Visual documents
Analysis of results: With role play technique and visual documents it is observed that students internalize the subjects and learn better.
Project/design phase – part 2
Third action that unfolds the practical activity (project/design phase): They will prepare one model of each organ which they choose to present them before the class.
Active work of the students: Firstly, they will find equipment to prepare models. Secondly, they will draw models on the papers to see how it looks. Thirdly, they will prepare their models with their equipment.
Presentation of findings and results (visualization of information): They will present their models which they prepared before to their classmates and they answer the questions of their friends about the organs.
Analysis of results: It is observed that this subject has been taught in a warm atmosphere by interactive method.
Approach to a new software or a new app: Introduce the 3D software perform a small example before the class, students try out the apps in pairs.
Links between the Digital Atelier and real life of the students: With this way, they will know more about their bodies and this is a kind of precaution for possible illness.
How do you plan to evaluate knowledge and skills? We imagine to evaluate the knowledge and skills with pre-questionnaires and post questionnaires. By this way, we will be able to understand how much they have learnt.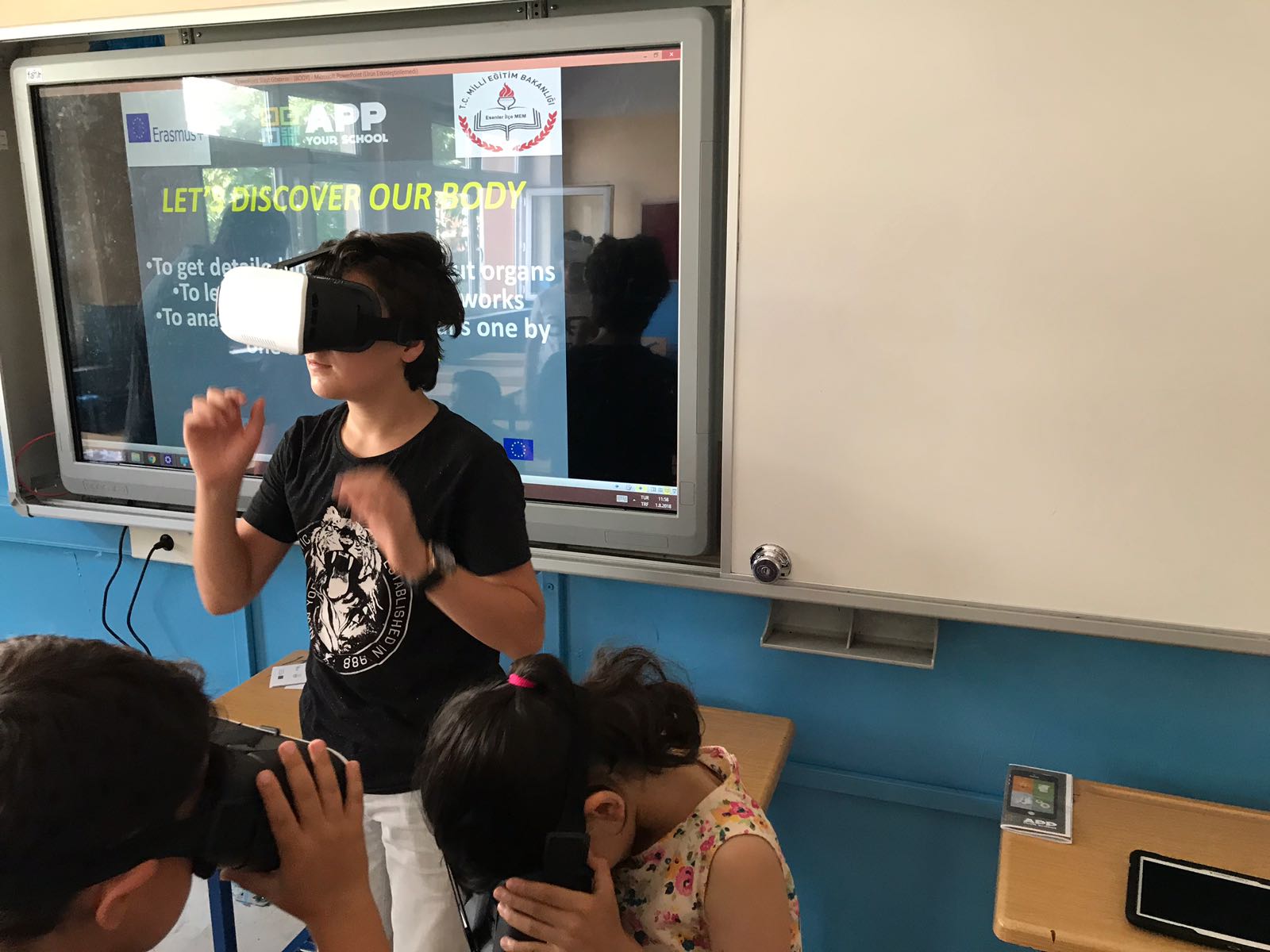 Conclusion: This digital atelier is prepared to help students to learn more about their body. To contribute to be more aware of their health. To make students learn how to use 3d glasses To help students to get information on 3d glasses ( aim, functions and use of 3d glasses) To make students learn how to reach information using technology, digital atelier.